Easter tours in the castle Jindřichův Hradec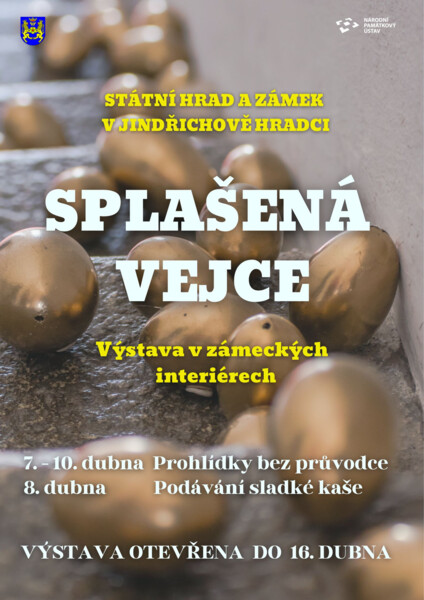 Easter tours
The Jindřichův Hradec castle will open its gates for the visitors on the Good Friday, the 30th March.
Continuing in the successful tradition, the visitors will visit the first visit line A - Adam's building individually.
The opening times during Easter holidays are from 10 to 11.30 (last entrance before lunch break) and from 13 to 15.15 (the last possible entrance). The tours without guide will be offered since the Good Friday, 30th March, till the Easter Monday, 1st April.
The interiors of the visit line A will be enriched with the special exhibition called "Run Away Eggs". Nearly one thousand eggs of many colours and sizes in the quaint combinations will, as we believe, please the regular visitors and probably surprise the new ones.
During the individual tours, the visitors may see the interiors at their own pace. Nevertheless, the guides will be present and prepared for the questions.
We are looking forward to your visit.